Alpha Foundations in north Florida is a full crawl space repair company focused on specialized residential and commercial crawl space encapsulation and insulation.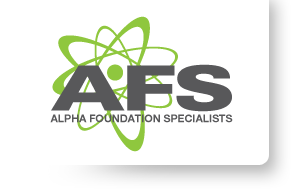 Established in 2002, Alpha Foundations has completed hundreds of residential foundation repair and wet crawlspace projects. Some of their crawl space services include crawl space vapor barrier installation, crawl space insulation, and crawl space support beam repair.
Alpha Foundation Specialists are an authorized CleanSpace Crawl Space Encapsulation Systems installer in the greater Tallahassee, FL area.
Alpha Foundations is able to provide the customer support and technical support needed when restoring the structural integrity of your home or building.
They'll take you from start to finish to follow up on your residential or commercial foundation project. They have the ability to design a solution to your foundation problem by selecting a wide variety of Foundation Supportworks products that will meet your home's specific needs, including bowing walls in Tallahassee.
The procedure used is a tried and true method that allows them the ability to rapidly install the products in order to reduce the time and expense of your project and limit the amount of disturbance to your yard and landscaping.
Alpha Foundations fixes crawl spaces and home foundations in Pensacola, FL area including Tallahassee, Panama City, Quincy, Jacksonville, Monticello, Fort Walton Beach, Perry, Milton, Live Oak, Jasper, Lake City and surrounding areas.