Basement Systems Headquarters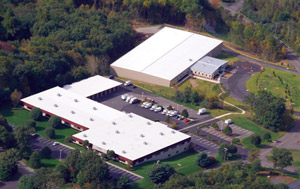 Aerial view of our Headquarters
Basement Systems Inc. Headquarters is home for many strategic roles, all meant to provide you with the best products and services available.
Our campus consists of five buildings on 50 acres, with 210,000 square foot of office, training and warehouse space. Our campus is an example of how we reinvest in our business for continued growth.
Our International Customer Service Center is where we connect homeowners with their local Basement Systems dealer, and fast!
Our Production and Service Dispatch department for the local Connecticut dealership installs and services all of our products and systems enabling R&D in a working environment.
Our Research and Development department has revolutionized basement waterproofing drainage systems and pioneered a whole new brand of thought toward crawl space encapsulation.
Our training facility is state-of-the-art and hosts monthly training sessions.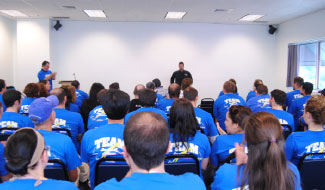 Looking for a price? Get a no cost, no obligation free estimate.