What Does a Crawl Space Do?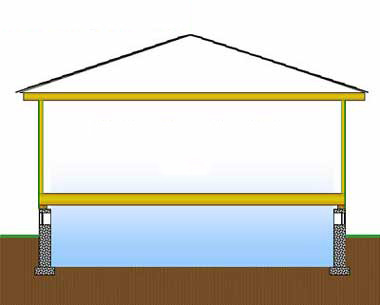 A home built over a crawl space sucks up water vapor from the earth and allows it to enter the home.
Crawl spaces were built to provide a buffer between the house and the damp, wet earth. This seemed to make sense for many decades, especially since they were also a convenient place to put utility cables and ductwork used to circulate conditioned air throughout the house.
Today, we understand that a crawl space, instead of serving as a buffer, collects water and serves as a repository for humid air. This humid environment introduces a number of hazards, including mildew growth, musty smells, and moist sills and framing that can lead to both structural damage and termite infestations.
Looking for a price? Get a no cost, no obligation free estimate.