Redeemers Group is the premiere crawl space encapsulation, basement waterproofing and mold remediation company, serving Tennessee, Mississippi and Arkansas.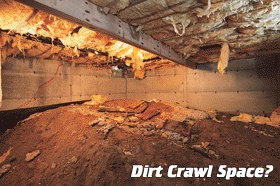 Redeemers Group of Memphis, Tennessee has been serving Tennessee, Mississippi and Arkansas since 1990. We specialize in the creation of healthy living environments for our clients. Redeemers Group focuses on providing complete and permanent crawl space solutions in Memphis, not just a quick fix.
A combination of high temperatures, high humidity, and high water tables in Memphis, Tennessee, Southaven, Mississippi and Jonesboro, Arkansas, encourages mold growth, structural decay, and poor indoor environmental quality in both residential and commercial structures. To combat these problems, Redeemers Group has positioned itself to be the leading experts in air filtration and crawl space moisture control issues.
Redeemers Group offers basement waterproofing services, including:
Perimeter drainage systems
Sump pump installation
Waterproof wall and floor products
Wall and floor crack repairs
Replacement windows
Water heater flood protection
Frozen discharge line prevention
And FREE estimates!
We also specialize in mold remediation in Memphis, Germantown, Bartlett, Collierville, Tennessee, Jonesboro, Arkansas and Southaven, Olive Branch, Tupelo,Mississippi! In the homes of these states we reduce humidity and install dehumidification systems, air purifiers, and sump pumps.