Clean CrawlSpace, Inc. is the authorized Basement Systems crawl space contractor serving Northern California, including San Francisco and the greater Bay Area. We also serve Napa, Monterey, Mendocino, from Santa Rosa to Salinas. The company offers over 35 years of experience and professionalism that often exceeds expectations in the contracting industry.
Clean CrawlSpace Inc. provides all of the following products and services:
Crawl Space Vapor Barrier
Crawl Space Dehumidifiers
Sump Pump Installation
Crawl Space Insulation
Crawl Space Jacks
Clean CrawlSpace has been featured on three different episodes on HGTV'S "House Detective" t.v. show for their quality work and customer satisfaction. They are BUILD IT GREEN certified, and are members of NARI. If you have a crawl space issue of any kind, you will feel very confident in calling Clean CrawlSpace. With offices in Santa Rosa and San Jose, a fully trained staff member is ready to assist you. After all, crawl spaces are their business--it is what they focus on everyday!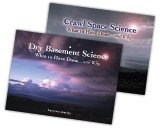 Clean CrawlSpace, Inc. is a trusted and valued member of the Basement Systems network and upholds the standards of the company. They thoroughly train their employees at the Basement Systems Inc. corporate headquarters in Connecticut, and many employees have earned the title of "CERTIFIED Crawl Space Specialist".
In San Francisco and Bay Area, as throughout Northern California, they offer:
San Francisco Crawl Space Repair
Bay Area Crawl Space Encapsulation