Basement Drainage Breakdown
When an exterior footing drain clogs, there is no place for the water in the soil to go, especially when it rains or in times of flooding. The build up in the soil causes hydrostatic pressure which pushes the water into the basement through cracks and joints, most commonly the floor-wall joint.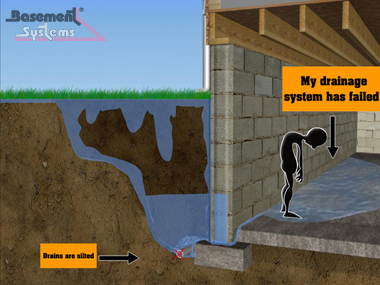 A clogged footing drain leaves excess water in the soil no alternative but to seek out crevices and cracks in the foundation.
Looking for a price? Get a no cost, no obligation free estimate.